When you're entrusted to manage an important project, you carry a heavy responsibility knowing your project will impact the future of your client's company for years to come. Delivering an excellent product is always our primary goal and our guarantee.
solid surface and stone wall cladding
Hospitality, Healthcare, Education, Military – No material allows for greater cleanliness. 6mm solid surfaces such as Avonite Wet Wall sheets do not absorb bacteria and can be cleaned using common household cleaning products. This artificial material is extremely flexible allowing for seamless curved corners for easy cleanup.
Solid Surface Walls are great solutions to
Commercial Countertops and Surfaces
Rennaker Surfaces fabricates and installs custom countertops for executive offices, retail establishments, medical and dental practices, luxury spas, hotels and resorts, restaurants, law offices, casinos, and anywhere else that needs them. In any business, your first impression can make or break the client's decision to work with you. Rennaker knows this well and offers only the best countertop install or renovation. We take your vision and create welcoming and inspiring spaces for your clients to relax in and appreciate.
Rennaker offers the following Commercial Services
Ceramic and Porcelain Tile: Install
Custom Butcher Block Countertops: Fabricate and install
Laminate Countertops: Install, supplier, fabricator
Natural Stone Tile: Granite, Marble, Slate, Quartz, etc.—install and repair
Natural Stone: Granite, Marble, Onyx, Travertine, Limestone
Quartz: Dupont Zodiaq, Silestone, Caesarstone, Hanstone, Cambria, LG Viatera, Vetrazzo, ECO, Marlique Engineered Marble
Solid Surface: Dupont Corian, LG Hi-Macs, Staron, Wilsonart Gilbraltar, Formica Solid Surface
Stainless Steel: Install
Here at Rennaker we understand that government projects operate completely differently than regular commercial projects. We have experience with renovating the Barracks in Fort Irwin to 77 custom living quarters in the Herman Hall Navy Post Graduate School. No project is too big or too small for our experienced teams.
We are proud to offer our services nationwide with service centers in Nevada, Texas, and North Carolina were just a phone call away.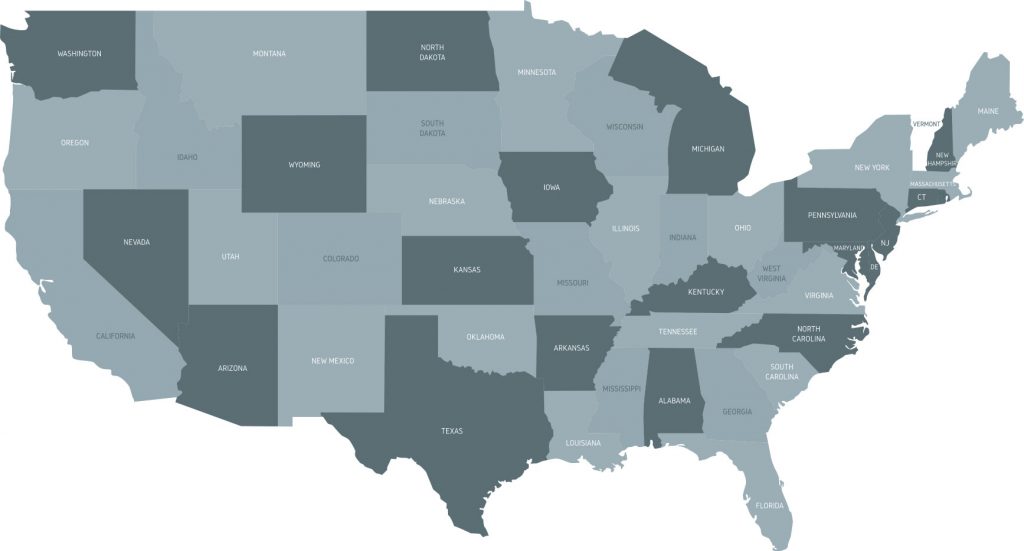 Installation Certifications
Rennaker is ISFA Certified on all quartz and solid surfaces, giving our clients added confidence in our dedication, expertise, and qualifications. Our Fabricators and Installation Technicians are always committed to providing exceptional customer service, unsurpassed creativity, skilled craftsmanship, diligent timelines, and dedication to the project.